Stone Staircase
---
STAIRCASES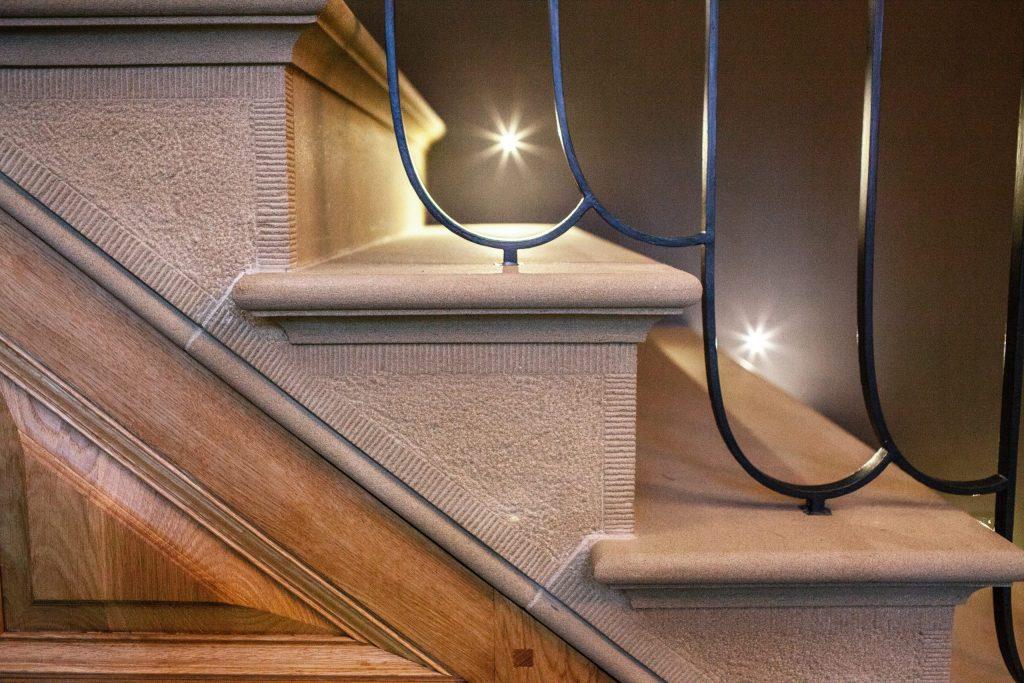 The stairwell itself is not huge, and room needed to be provided in order to be able to pass to the side of the stairs to reach what was going to become the cinema room in the east wing of the house. After much deliberation with the client, we settled on a design for a stone, cantilevered stair that sits on its own supporting wall (so it is not truly cantilevering but is still embedded in the wall). The steps were worked from solid sandstone slabs with bullnose and cavetto moulding to the fronts and spandrel brackets to the ends expressed with our now common tooled margin and scabbled field. This brought a different dynamic to the space as it increased the depth and richness of the detail in artificial light.
At the top of the stairs, a tight curve in the soffit leads to a stone platform and passes back around to the minstrels gallery which is reached by a further 3 stone steps dropping down below the bulkhead of the sloping roof. 
We used a simple metal top rail to link the 'S' design balustrade, and designed a 'tulip' flute as the knewel, being almost as slender as the flat 'S'. The balusters design flips when it meets the knewels, meaning that we could have fun with the way in which the design catches the light by changing the direction of the pattern over the stone gallery. There is no baserail, instead we took a traditional approach of using cork and molten lead to fix each and every one of the balusters into the stone. The handrail is a simple, elegant sweeping oak round, with a hand carved snail shell at the bottom of each flight.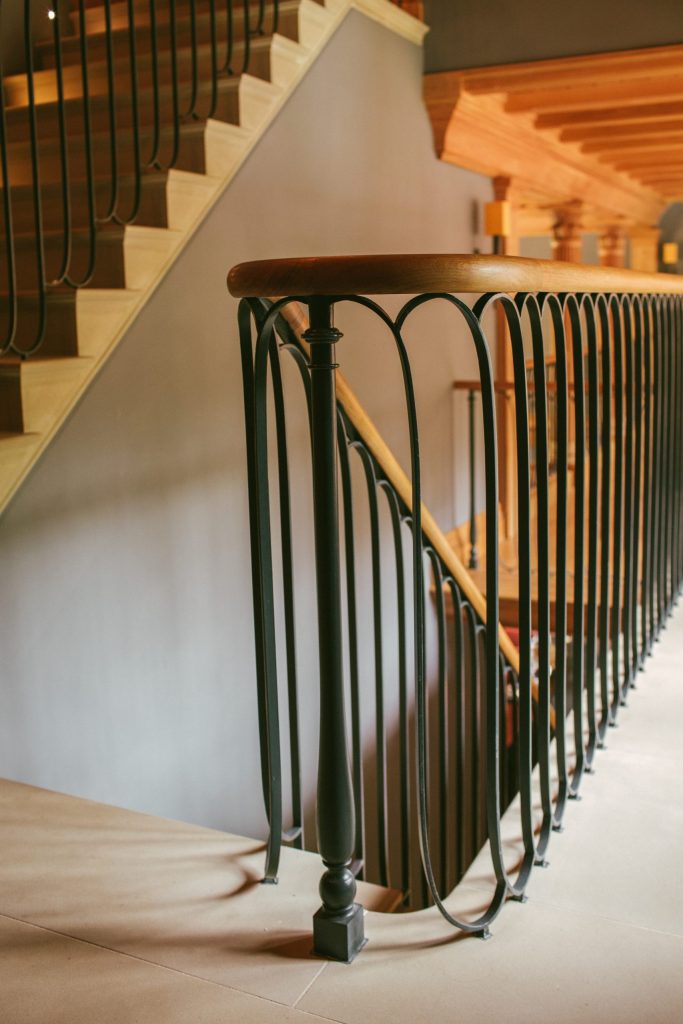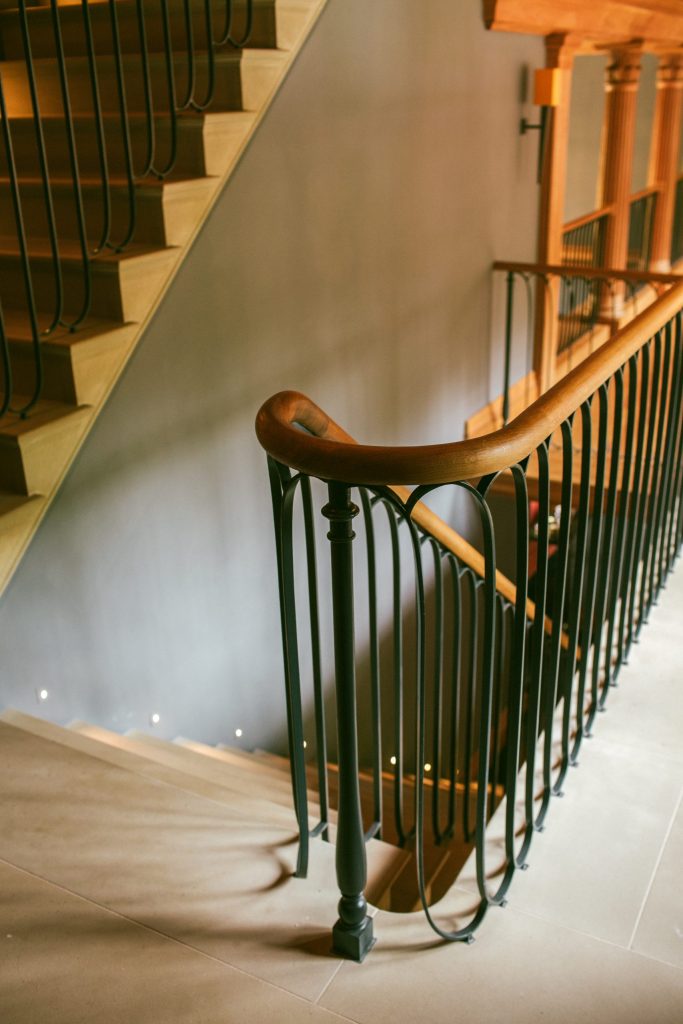 For bespoke designed items call or email Jonathan Lees Architects for an initial consultation.
01173 790079 
info@jonathanleesarchitects.co.uk