Metal Garden Gate
---
GARDEN, METALWORK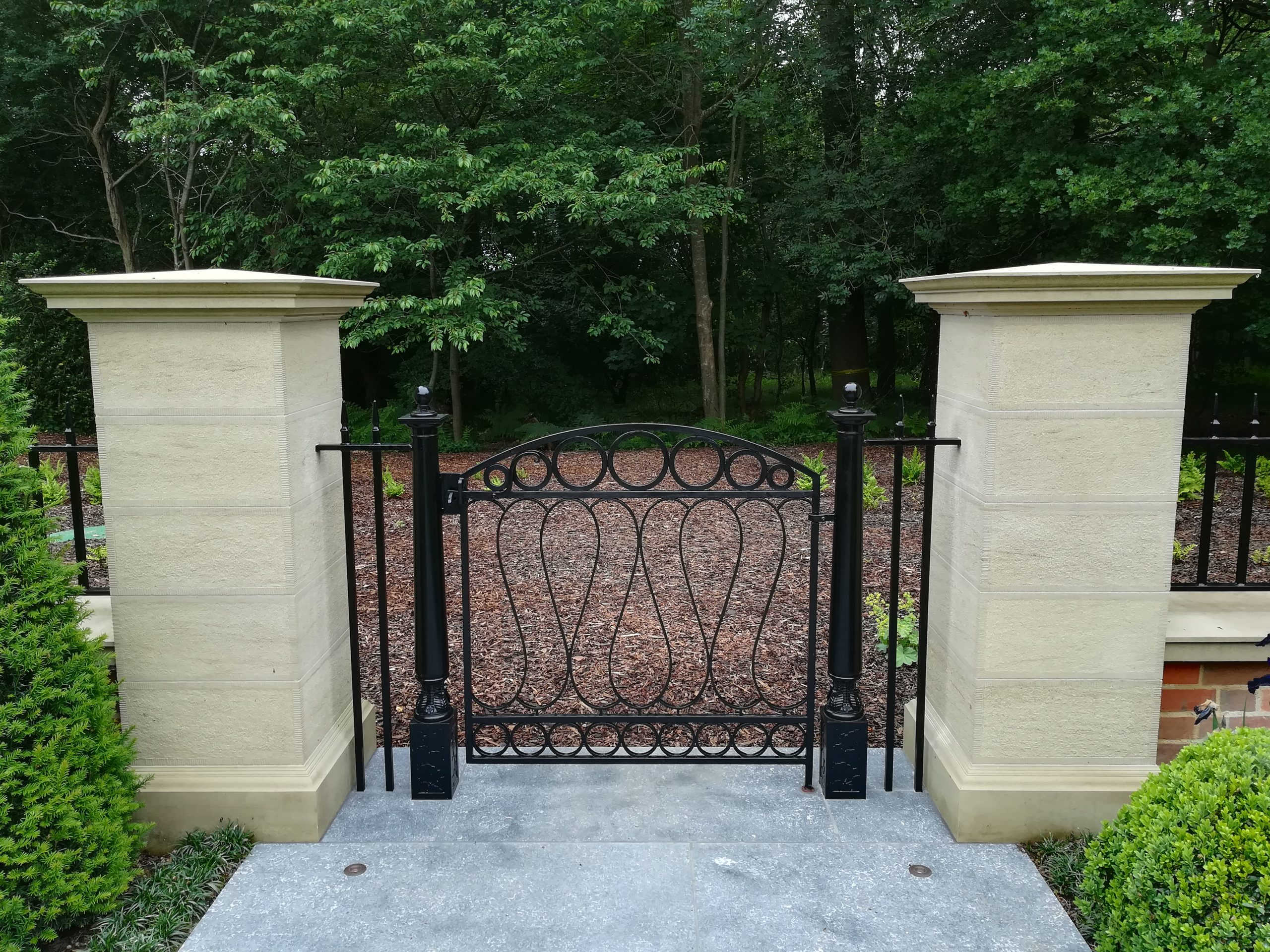 There are several metal gates that we designed for a client's country house estate garden, all varying slightly in size and configuration depending on the position and use. The gates reflect design details we used on the internal staircase of the main house, which include decorated knewel posts and Soane 'S' shaped bars.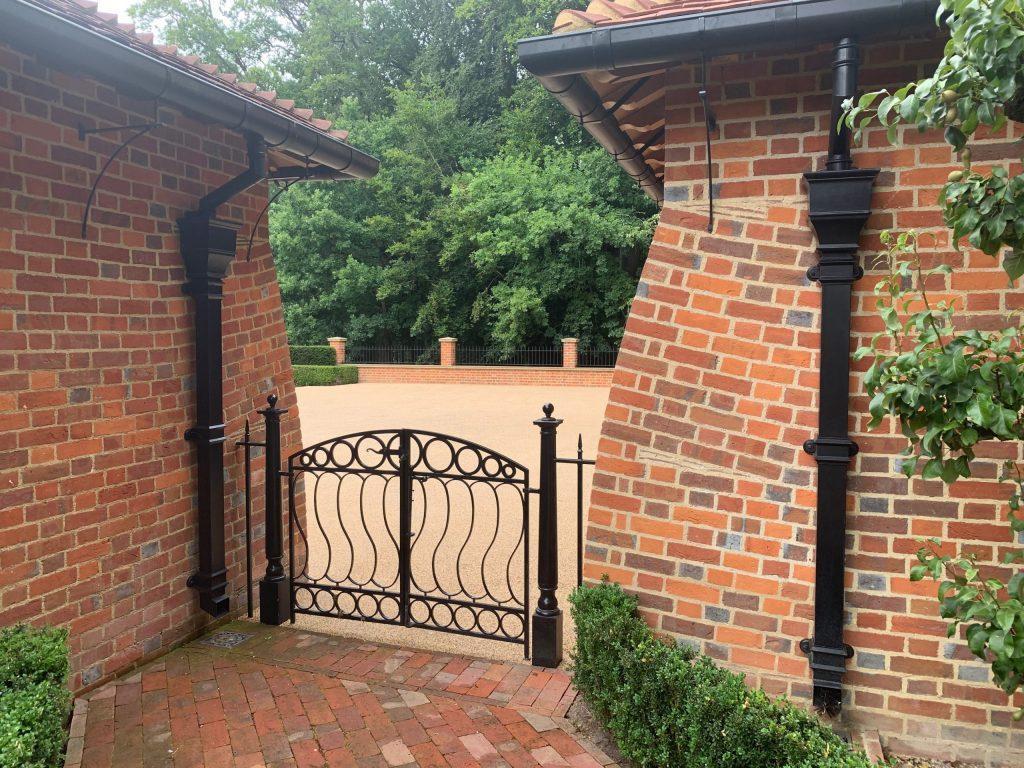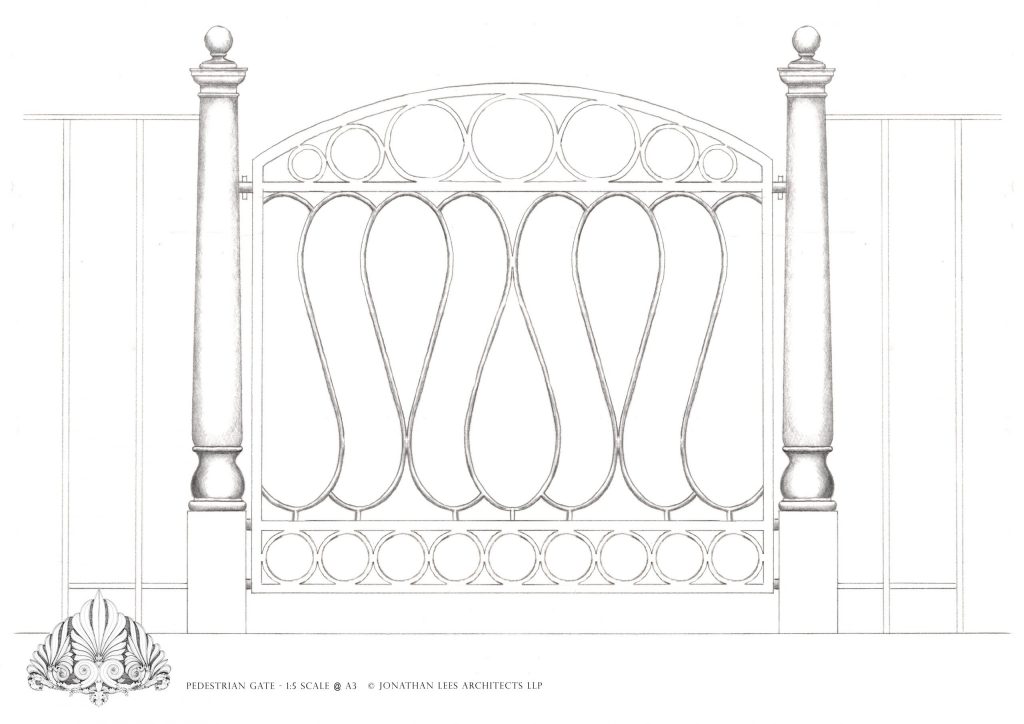 The base of the metal posts are decorated with both moulded and cut metal designs. Beech leaves, ferns and dog roses reflect the woodland surrounding the estate.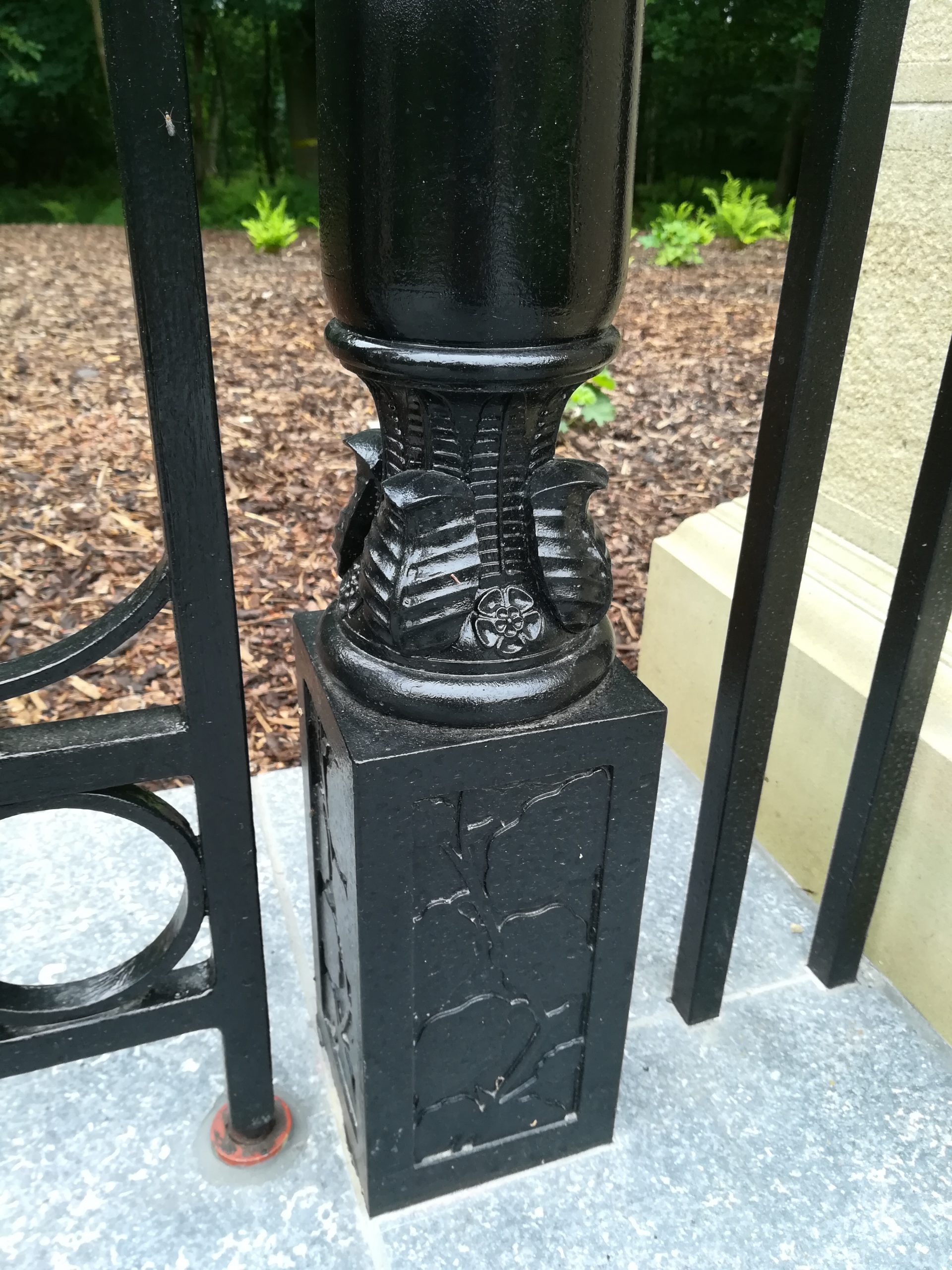 For bespoke designed items call or email Jonathan Lees Architects for an initial consultation.
01173 790079 
info@jonathanleesarchitects.co.uk