Plaster Ceiling Rose
---
PLASTERWORK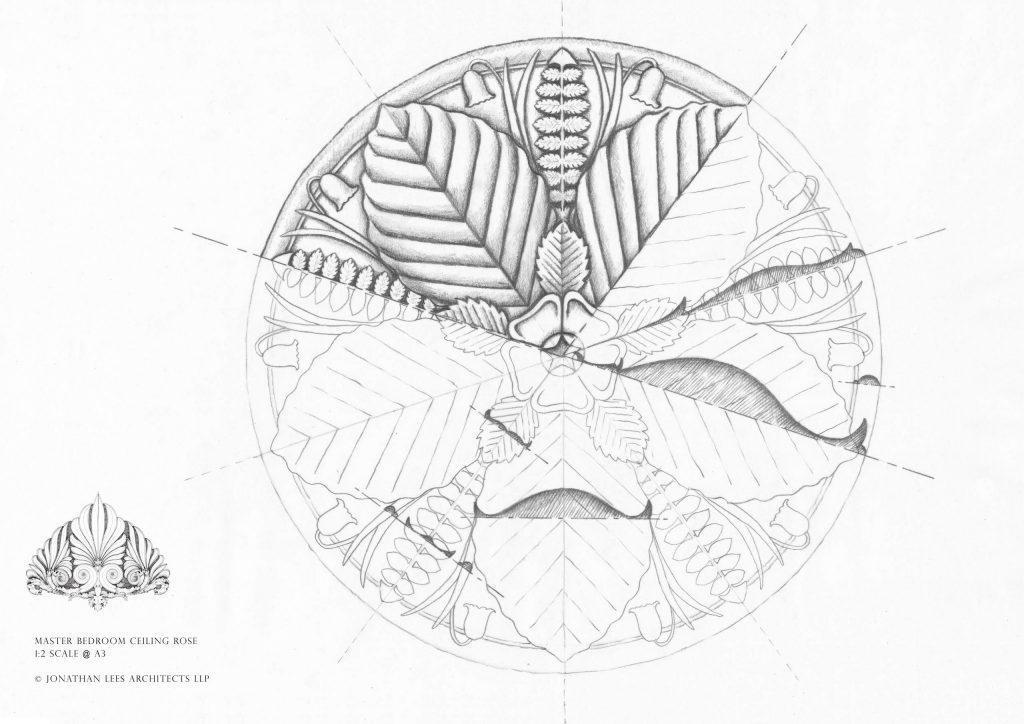 A subtle but effective detail within an otherwise lavish bedroom. The ceiling rose is designed to be based on a traditional moulded rose with radial design but with a very unique set of features, such as beech leaves, dog roses, ferns and bluebells. The centre of the rose allows for a large chandelier fixture to hang from a boss.
Ornate Interiors manufactured our design for the ceiling rose, along with several other decorative elements in the same property. Their experience and skill have made creating items like this ceiling rose very enjoyable.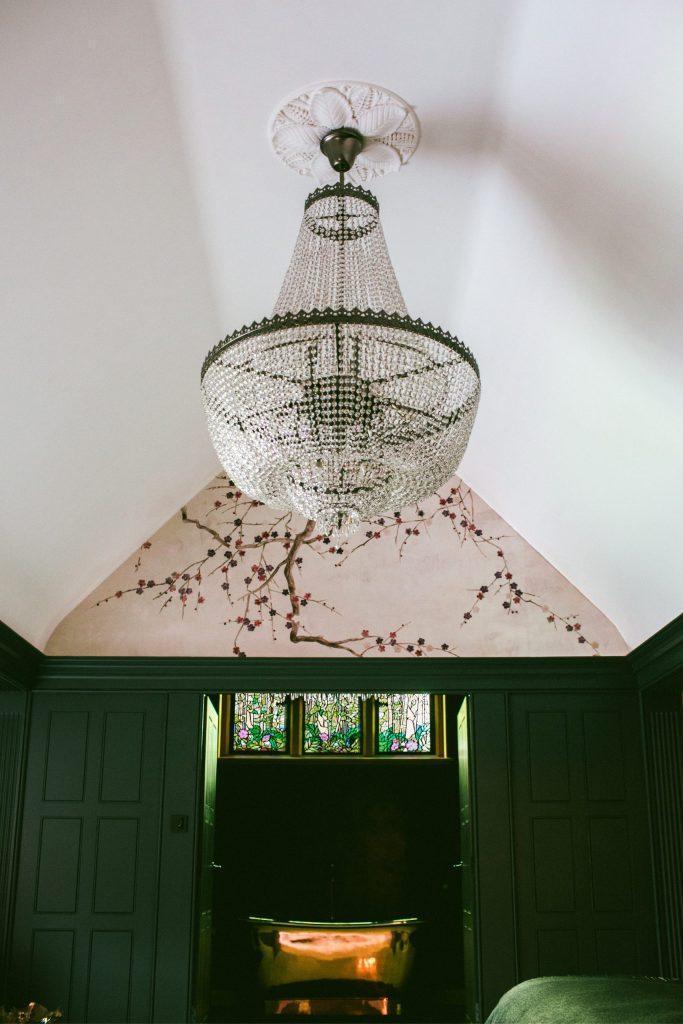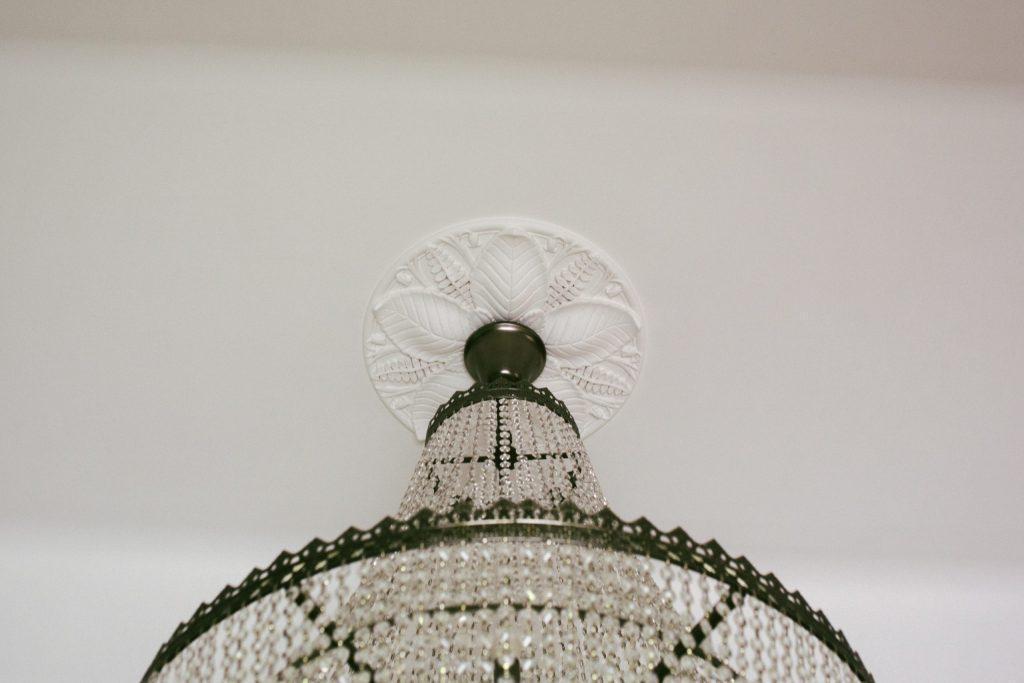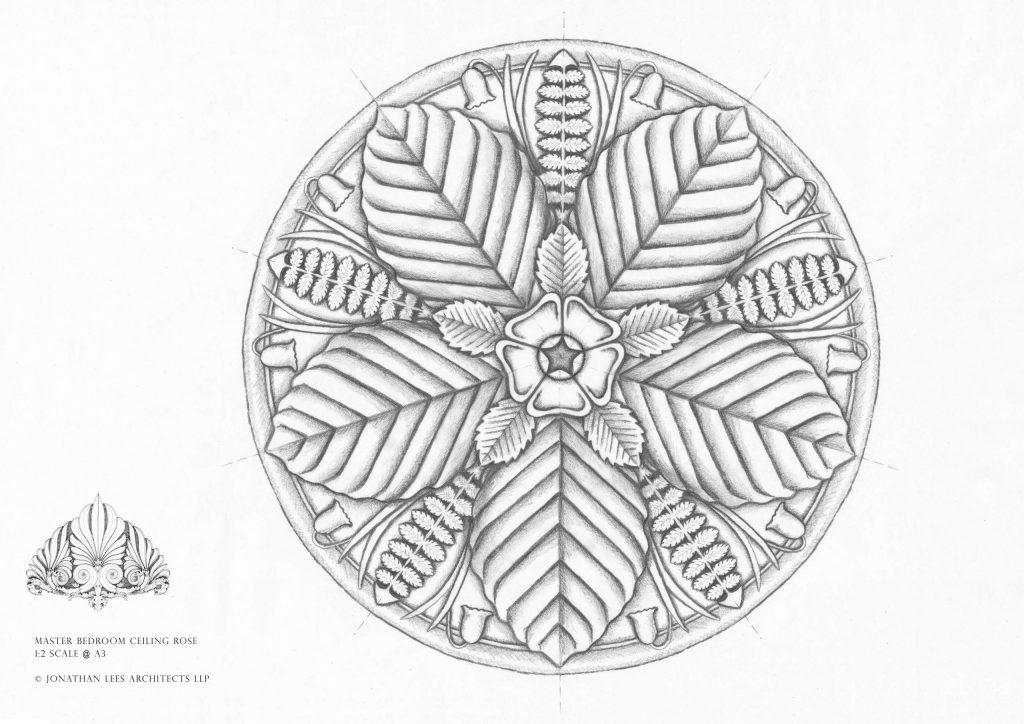 For bespoke designed items call or email Jonathan Lees Architects for an initial consultation.
01173 790079 
info@jonathanleesarchitects.co.uk