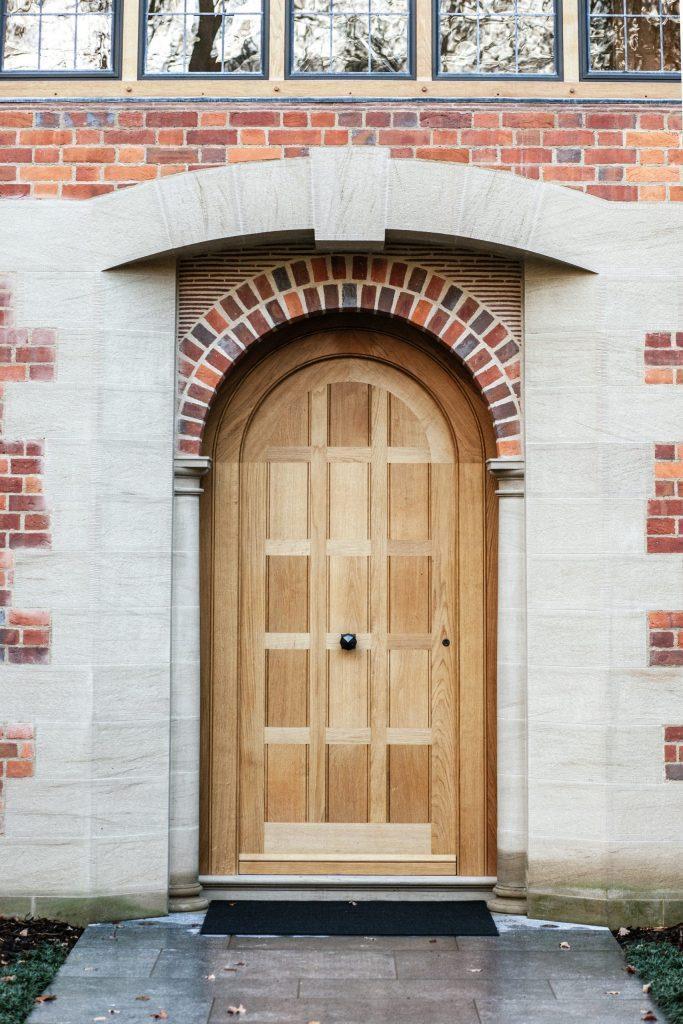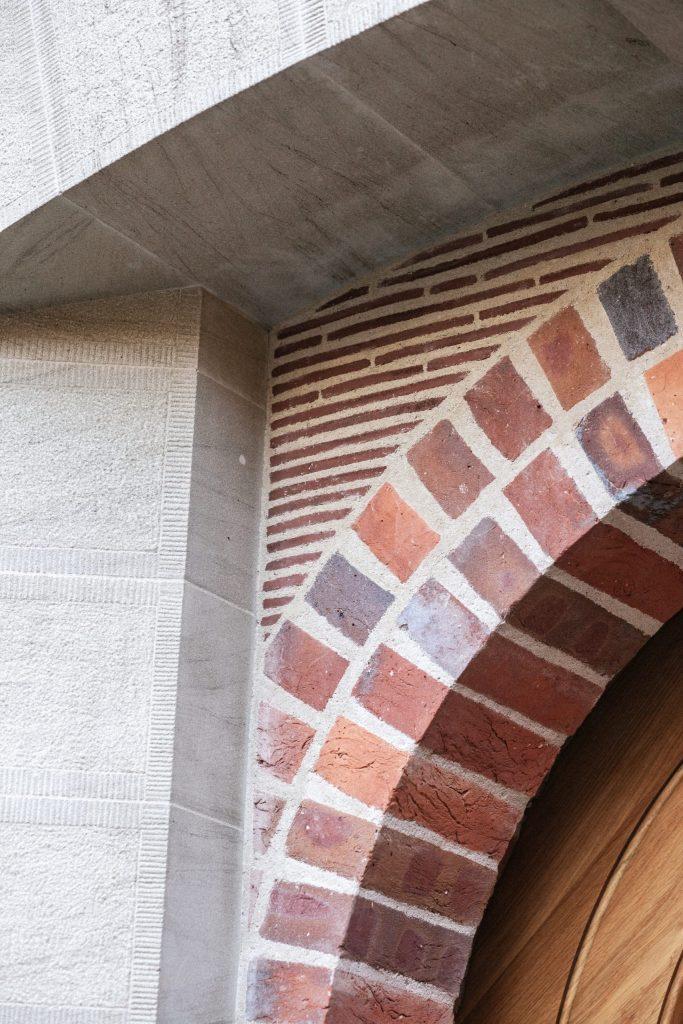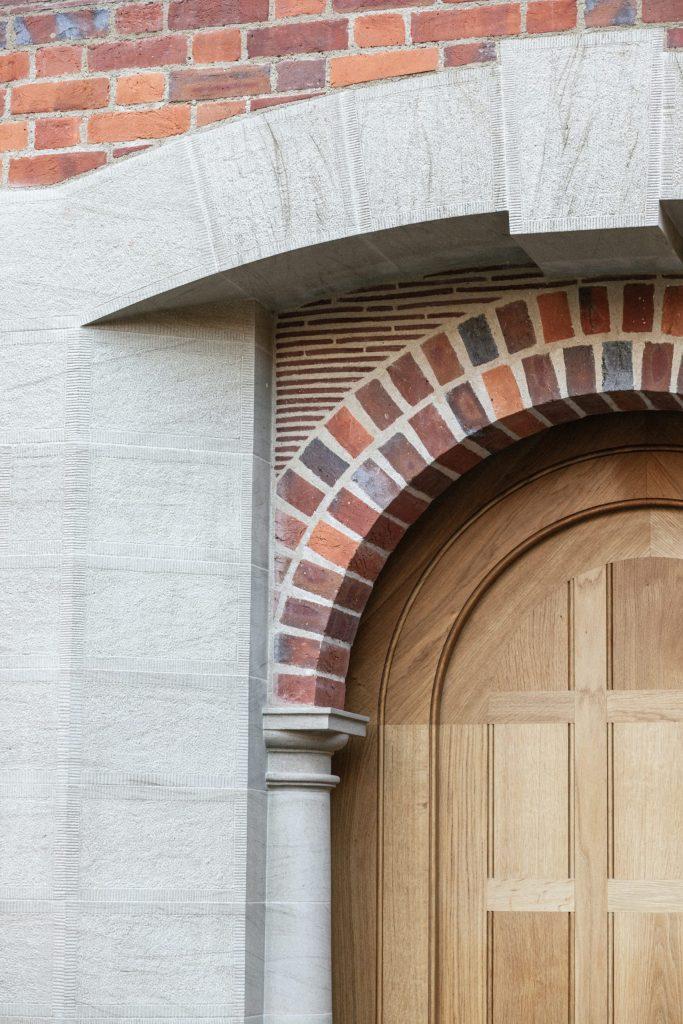 An arched headed, multipaneled Oak door that sits inside a panelled frame internally. Simple details combined with a thick, heavy Oak construction gives the front door gravitas and an understated grandeur, giving a hint of the quality to be found within the house.
Externally, the full ensemble features a tripartite of materials – oak, brick and stone. The tooling of the stone face work means that the pair of Doric columns that frame the entrance door are highlighted in the most subtle way possible but without the need to either change the material or provide unnecessary detail or carvings. The inset brick double header arch that springs from the columns supports an infill panel of creasing tiles which, when built traditionally, as it is here, is a work of art itself. This in turn supports an oversailing segmental arch formed in the tooled stone.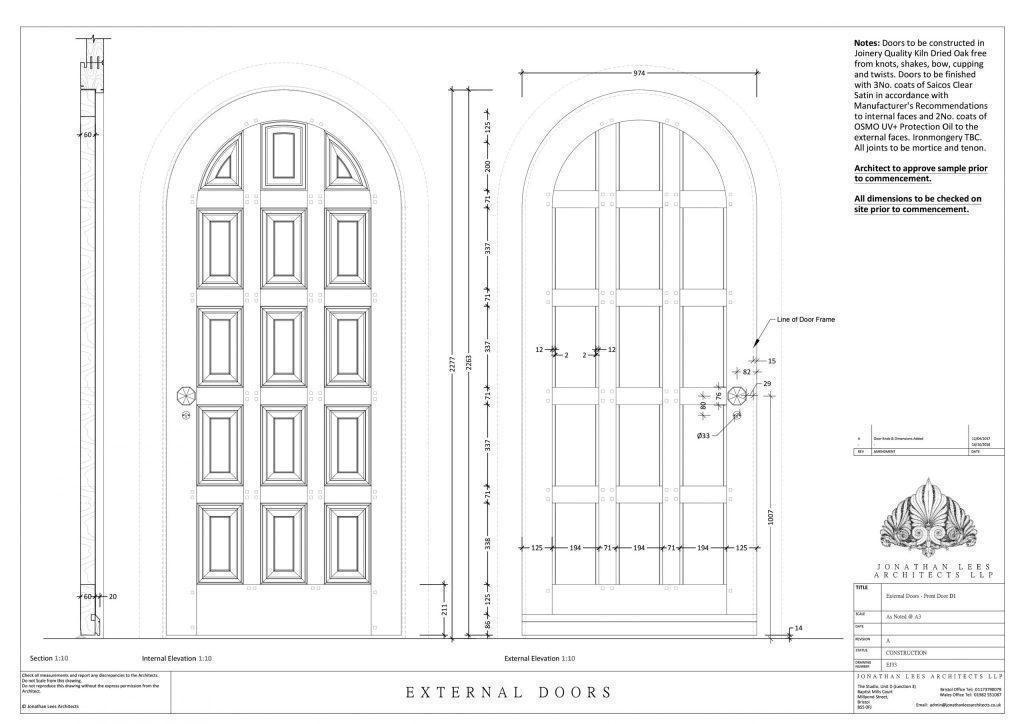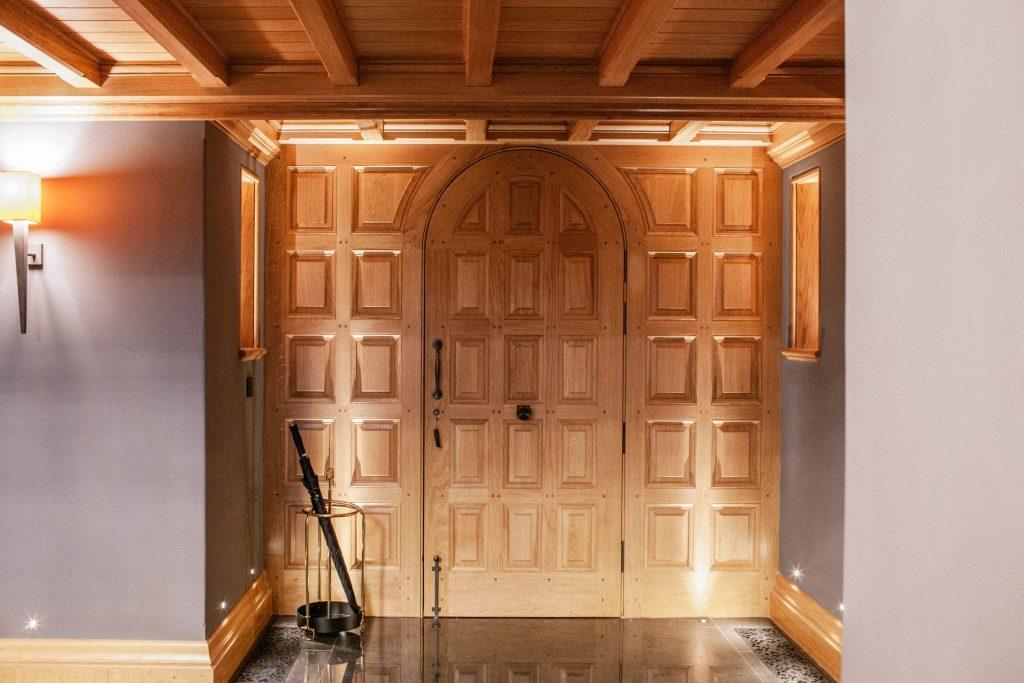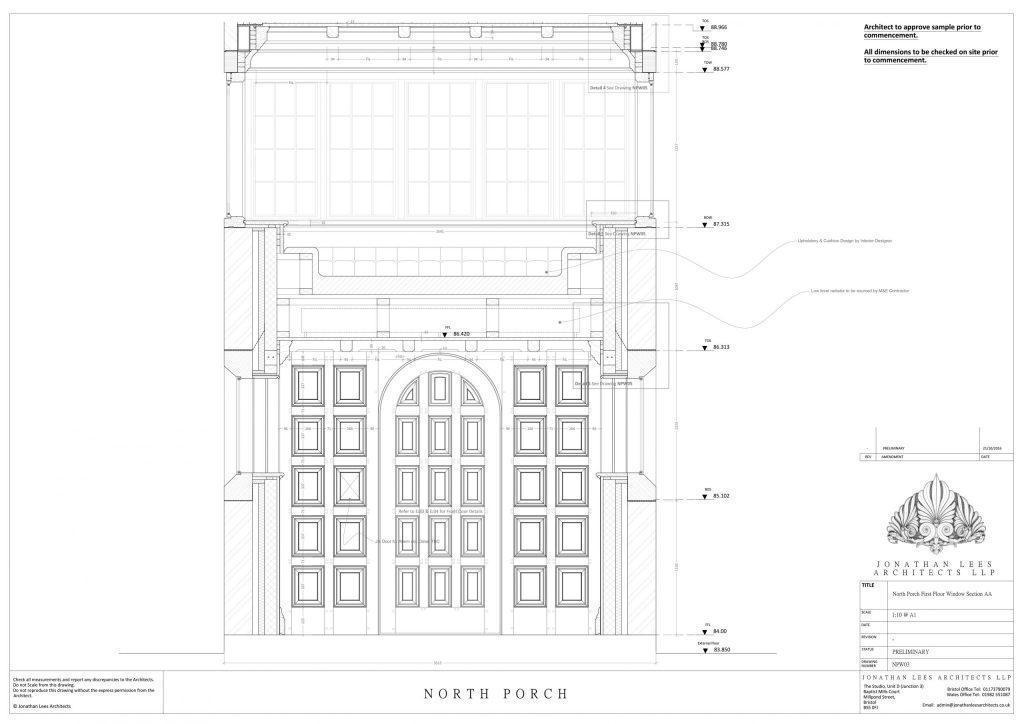 For bespoke designed items call or email Jonathan Lees Architects for an initial consultation.
01173 790079 
info@jonathanleesarchitects.co.uk