Decorative Ironwork Chandelier
---
LIGHTING, METALWORK, GARDEN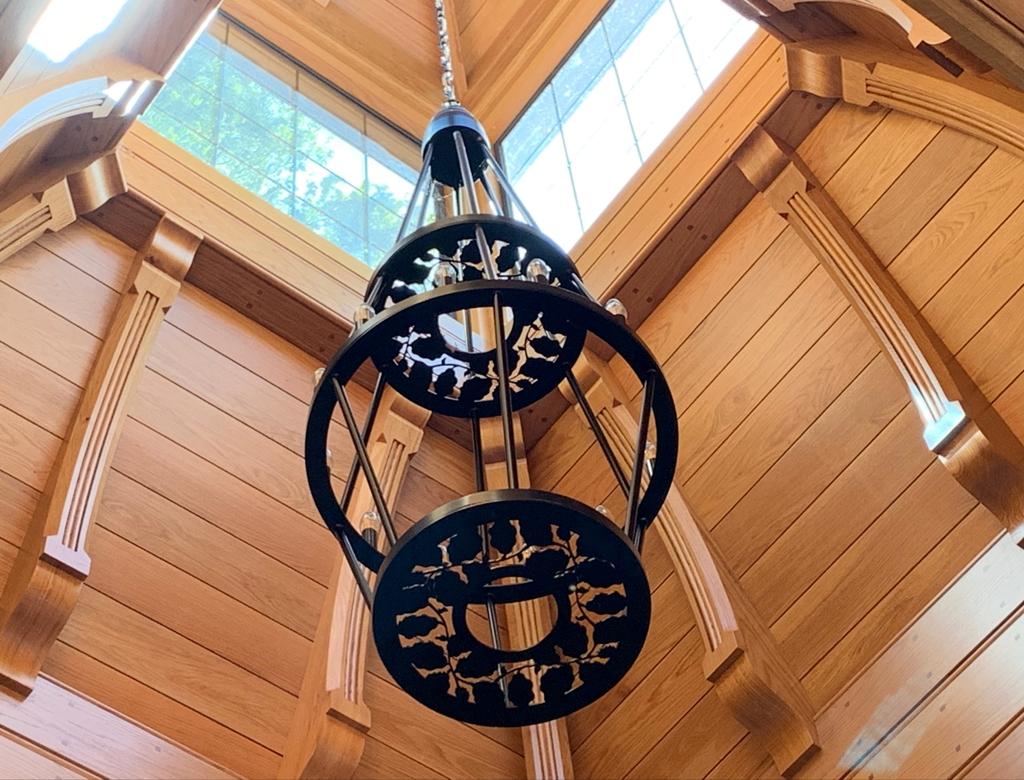 An outdoor iron chandelier that is a central feature for the entrance gatehouse on a private estate. The light hangs from a boss and long chain to hover within a decorative Oak lantern. The chandelier is not immediately visible to the viewer but is only discovered if you look up into the ceiling of the entrance cartway. The chandelier was required to light up the glazed lantern at night so that it can be viewed from around the estate. 
It was important that the light fitting designed for the space did not detract from, or interrupt, the view of the decorative glazed lantern from underneath, as the detailing in the joinery work itself is a work of art. Therefore, Lydia designed a slim, vertical and open structure with a simple level of embellishment to the top and bottom rings of the light fitting. The design of the beech leaf rings reflect the towering beech tree canopy that the lantern is enveloped by.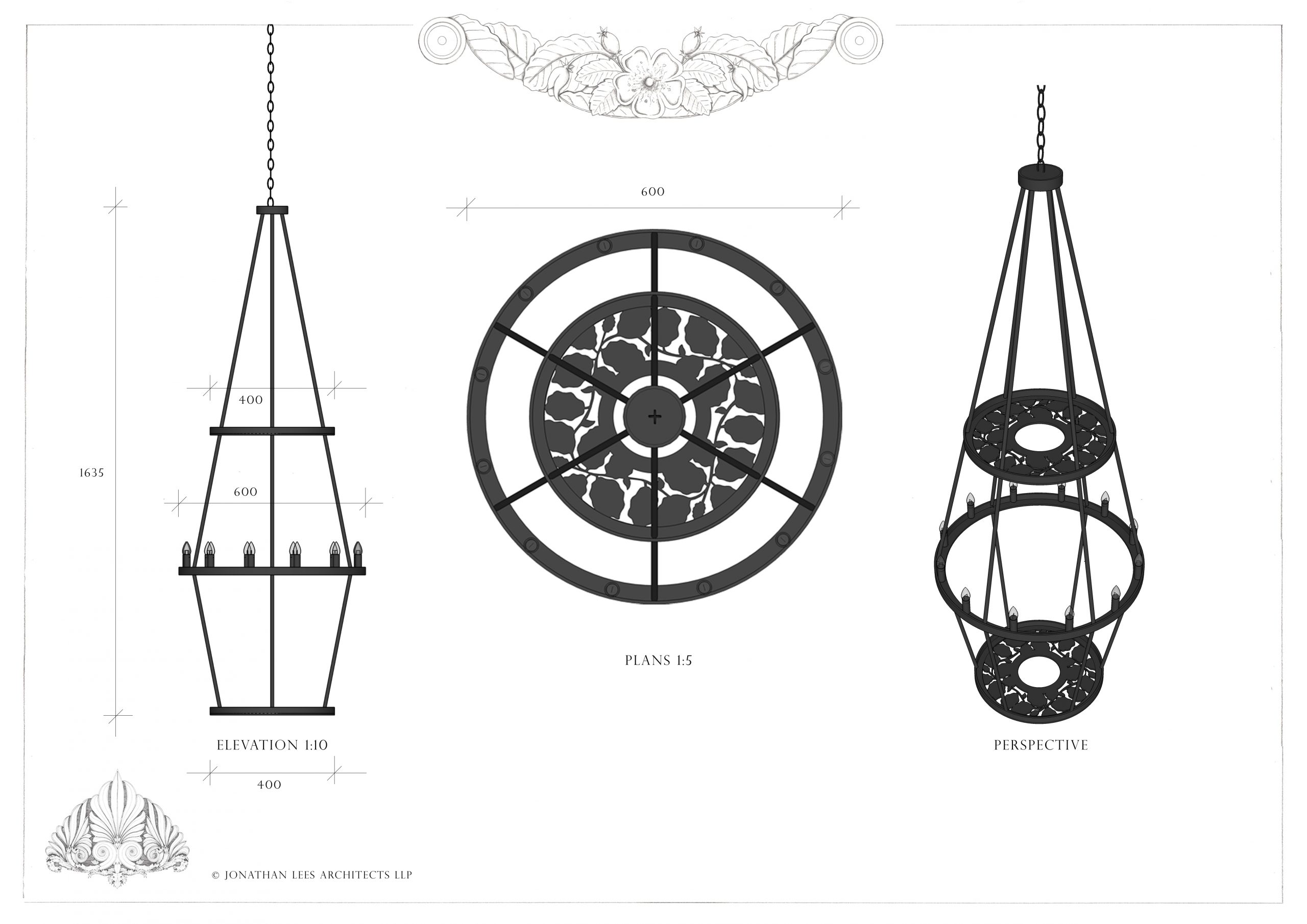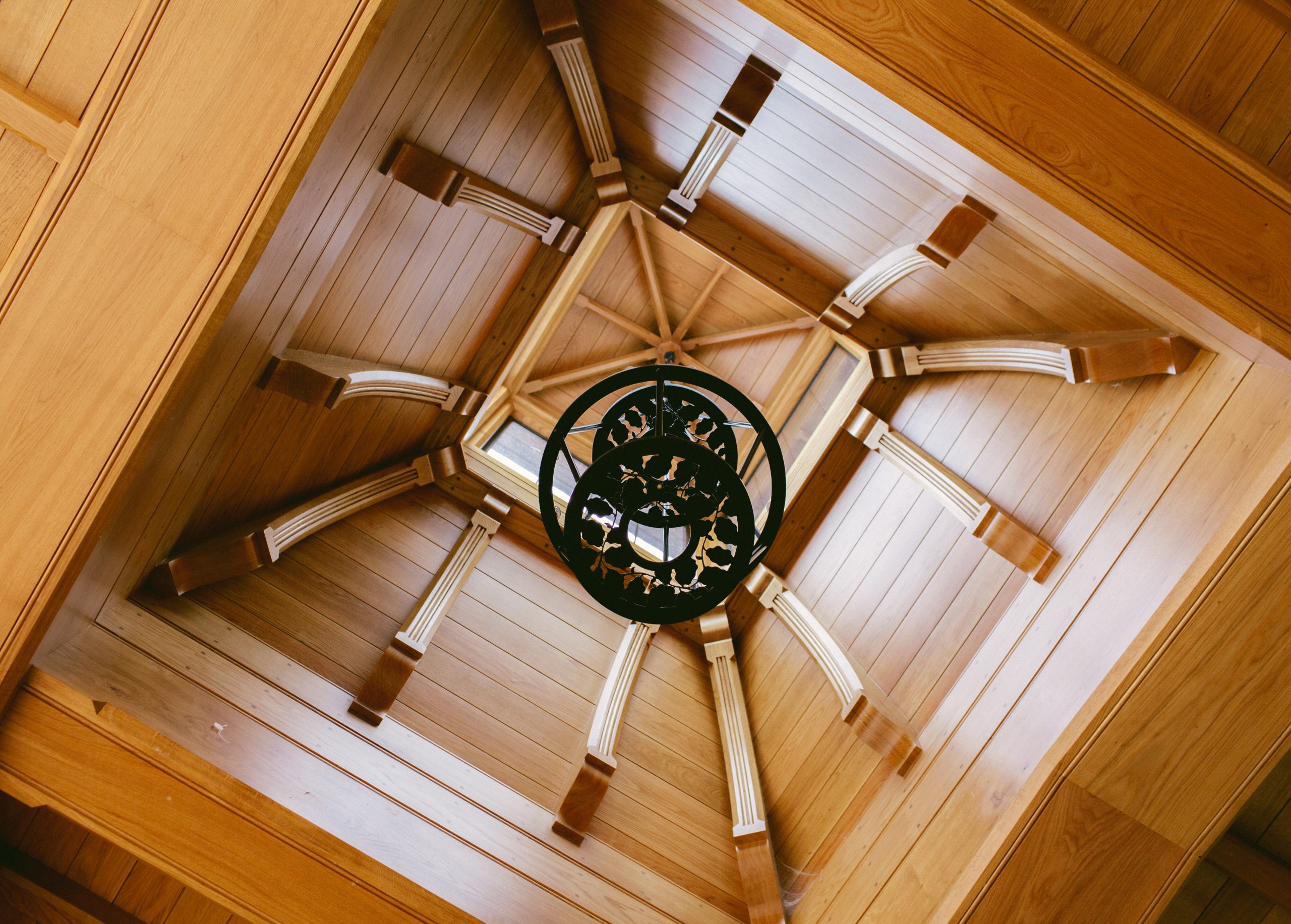 The chandelier was manufactured by Alken Engineering, with whom we have created some extremely unique pieces. The craftsmen in the workshop are open to new ideas and are enthusiastic about the very different bespoke ideas we send over to them.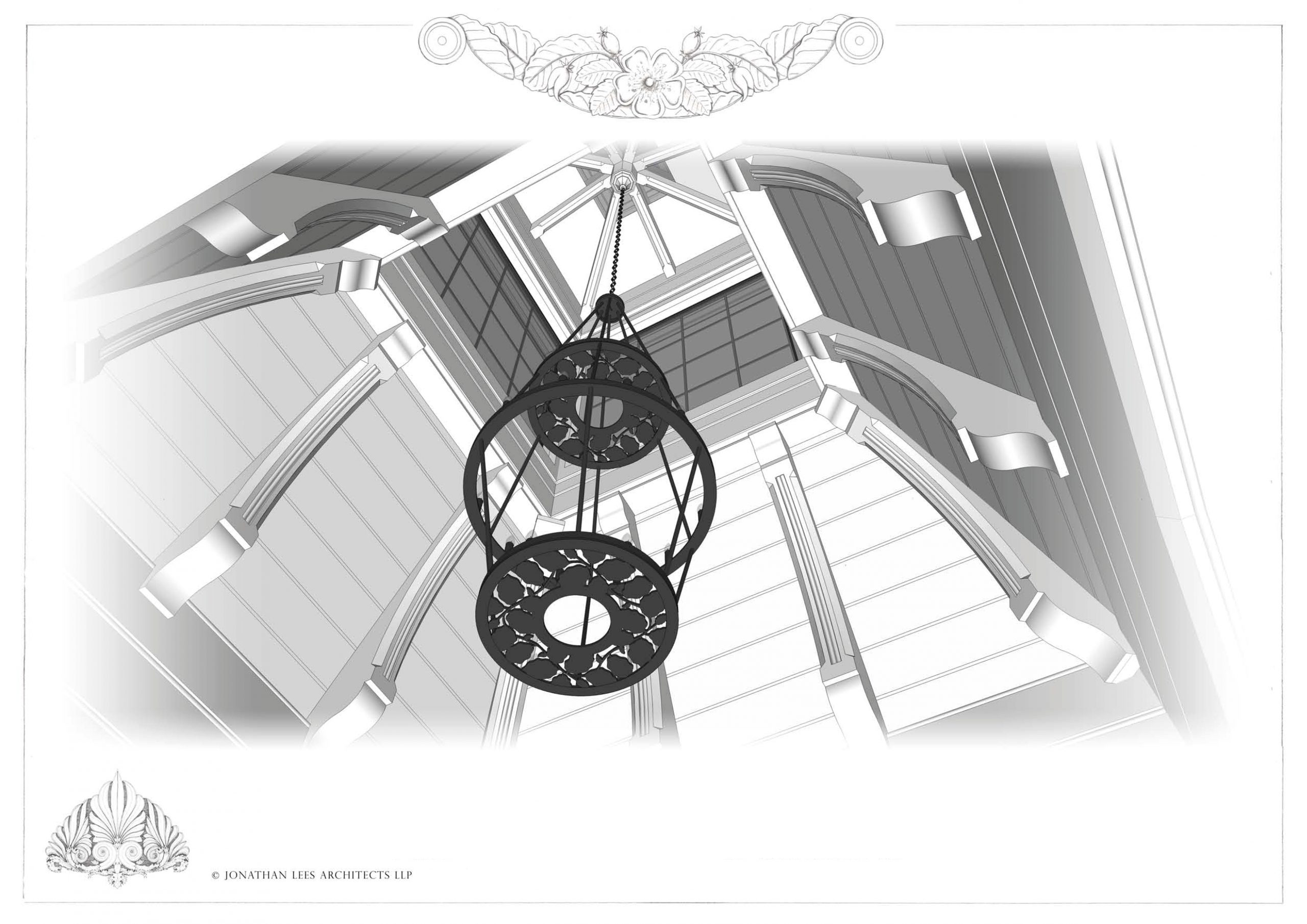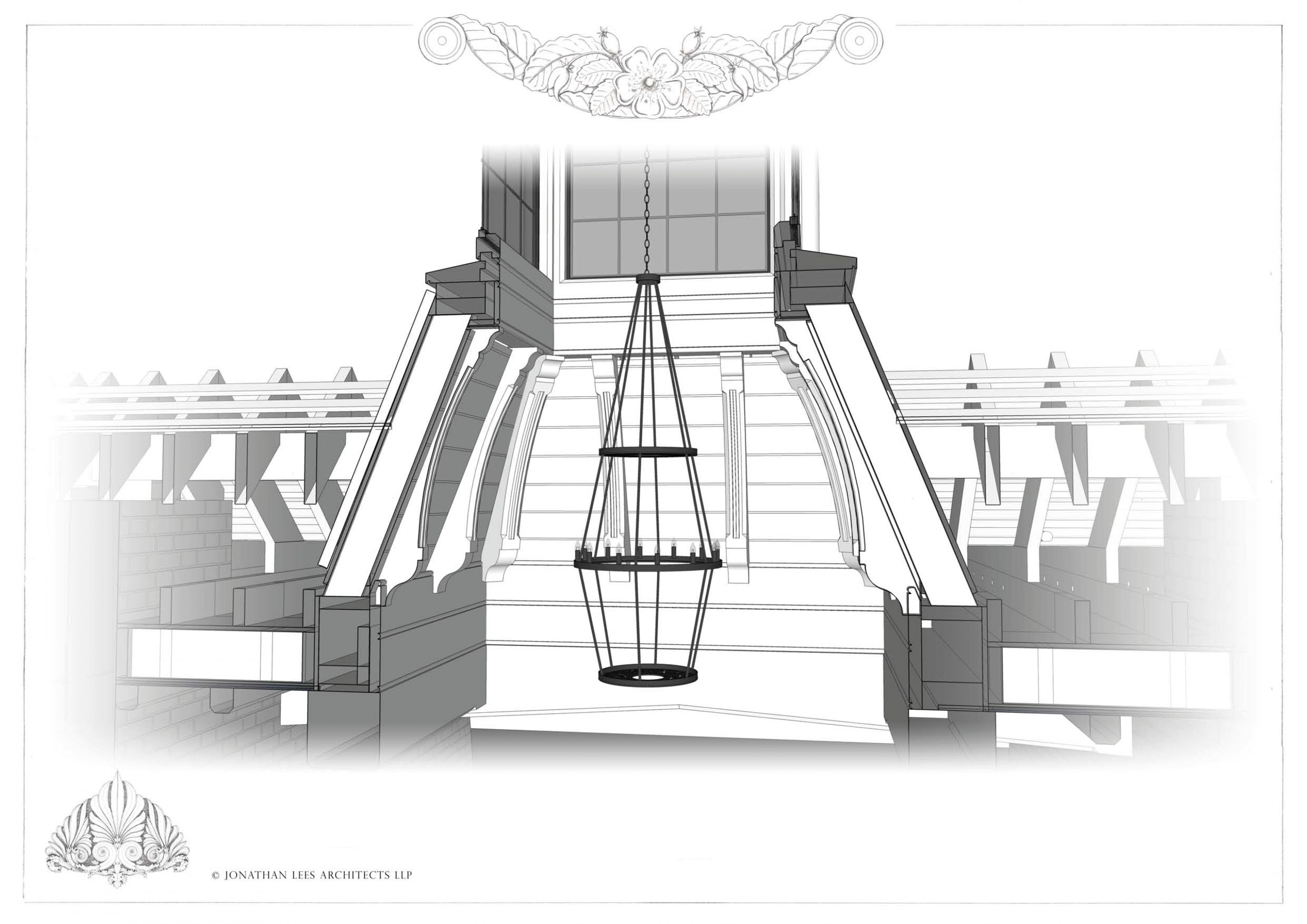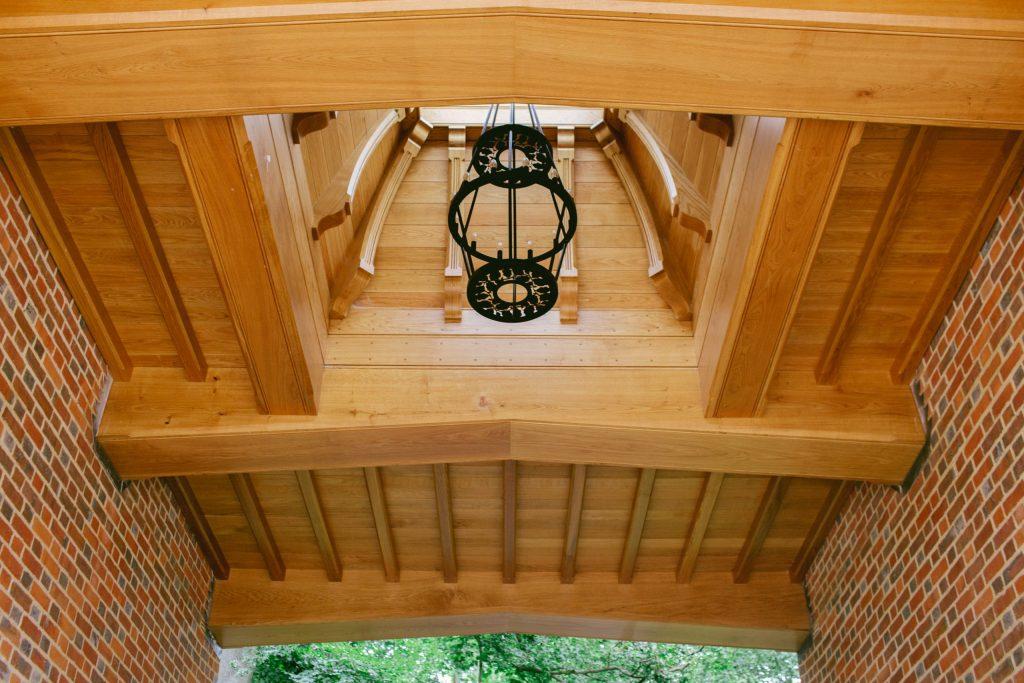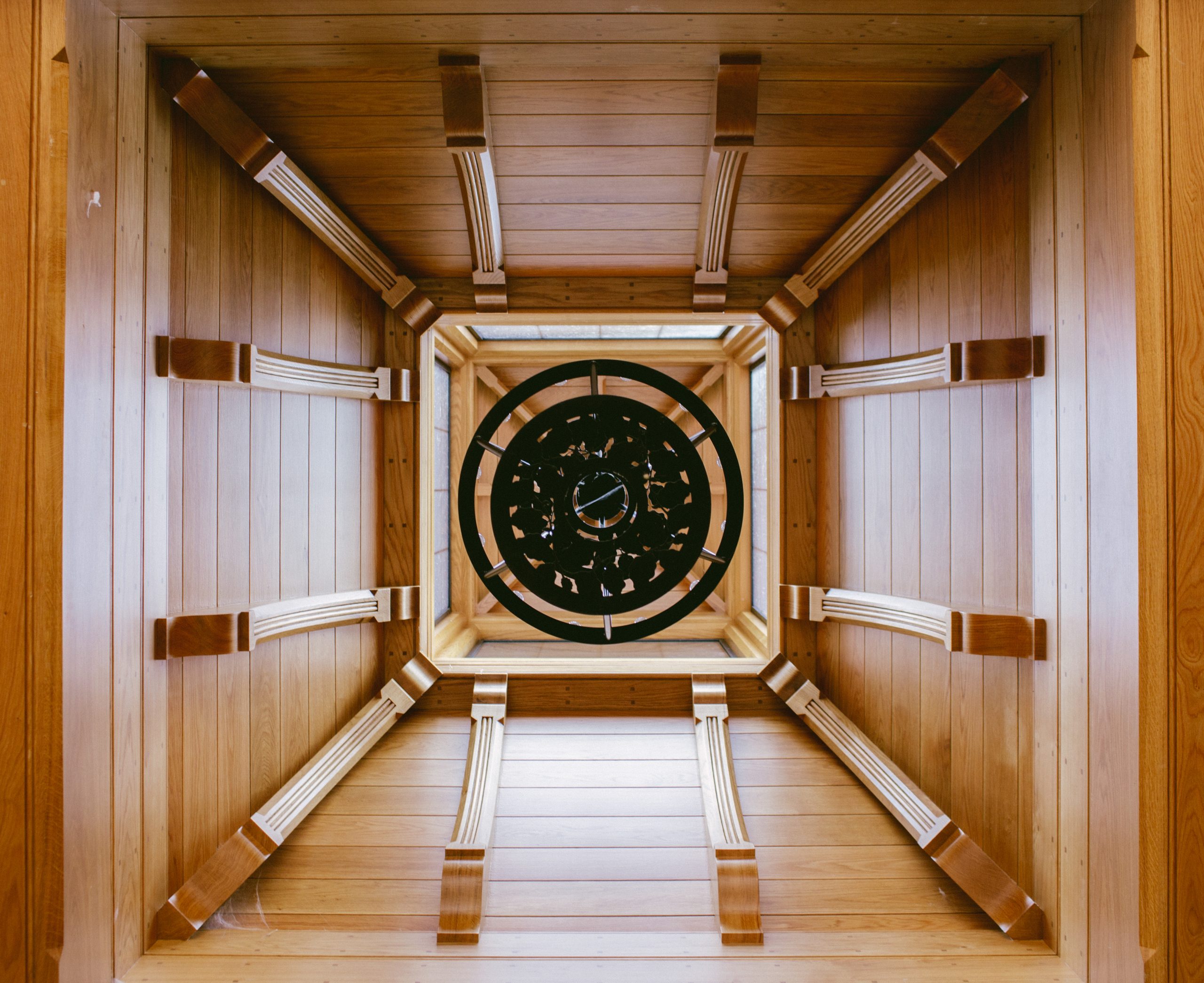 For bespoke designed items call or email Jonathan Lees Architects for an initial consultation.
01173 790079 
info@jonathanleesarchitects.co.uk