Central Stone Fireplace
---
FIREPLACE, STONE CARVING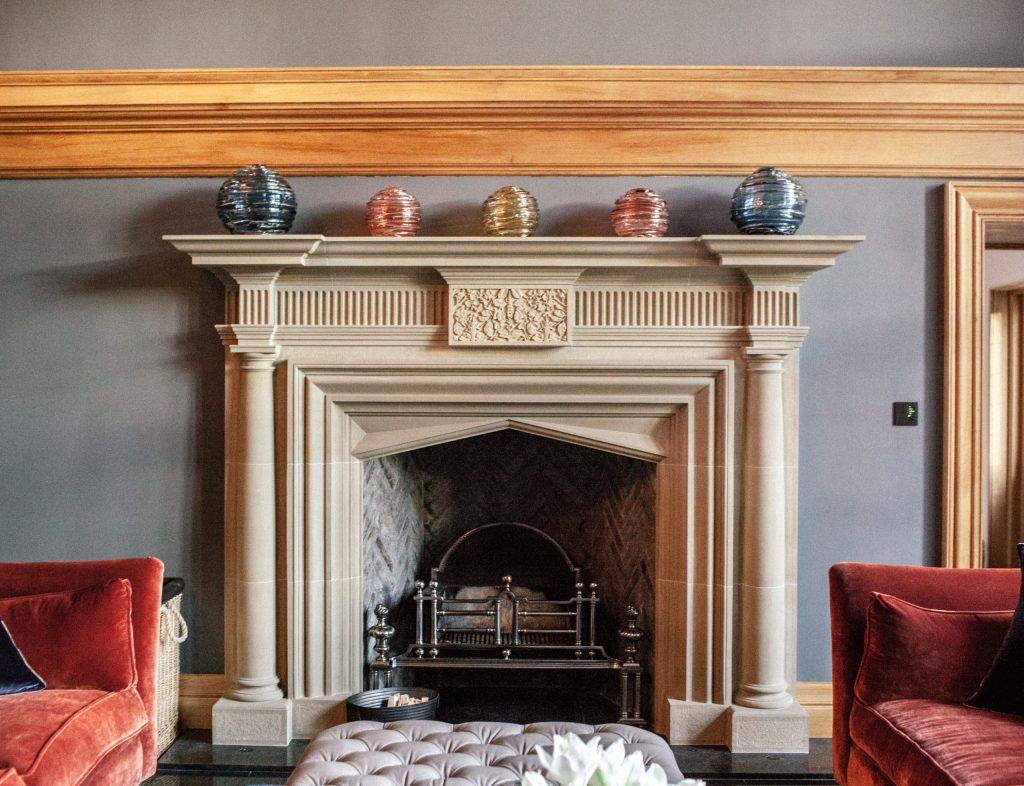 This stone fireplace sits in the main hall and gallery space within a country house. A deep architrave bolection mould surrounds the grate with a cambered head, creating a spandrel between the mantel passing over. Outside of the deep architrave are a pair of engaged Doric columns holding up an embellished, fluted entablature. The rhythm of these deeply cut flutes are highlighted by the sun beaming through a south bay window during the day, enhancing the features and providing a depth to the design that cannot be recreated with artificial light. At night, the depth of the mouldings is reversed by the soft glow of the fire illuminating the projecting surfaces. The enlarged cornice, with its elongated cyma moulding at the end, creates a deep mantel, casting more shadow and opportunity for interest. The inside of the opening is decorated with simple, coke stained purple bricks laid in a herringbone fashion with black mortar, set over an Irish Blue limestone hearth.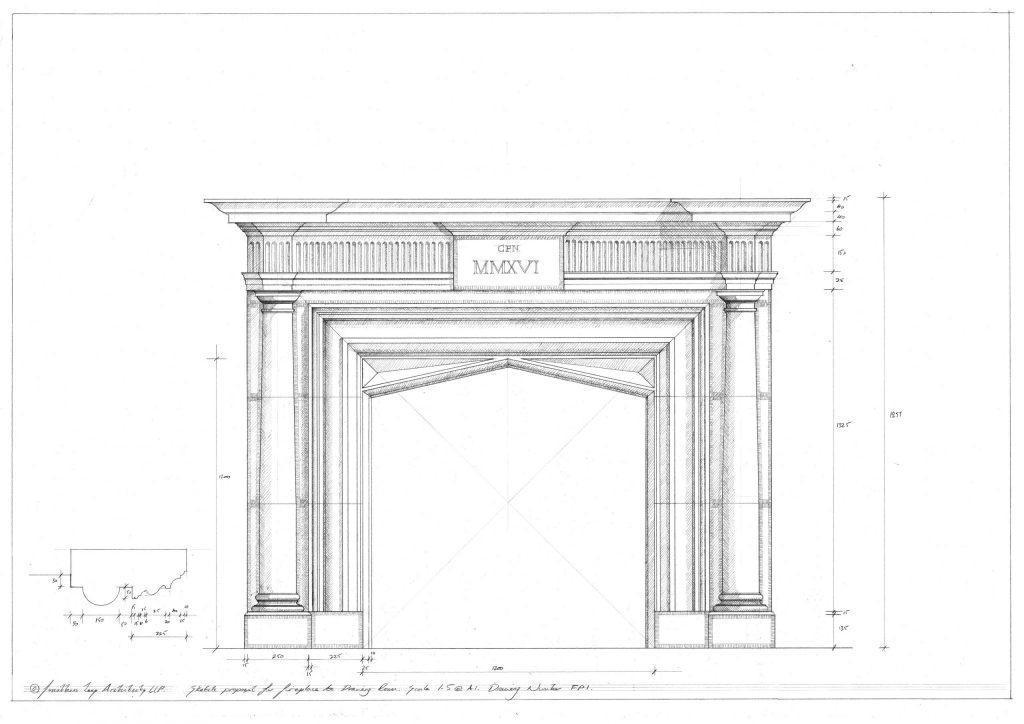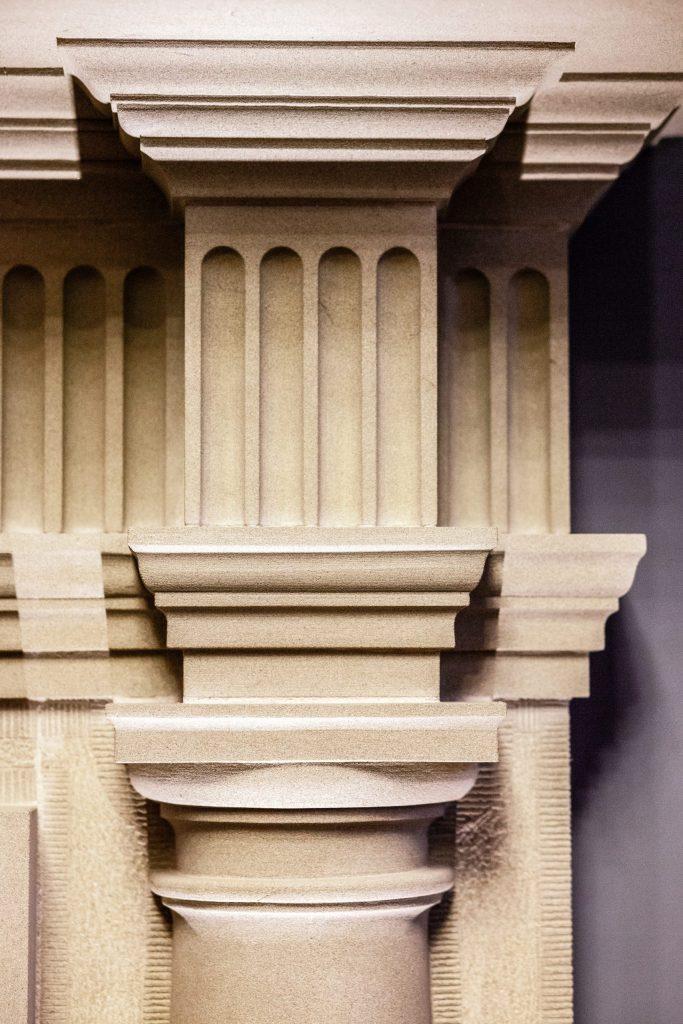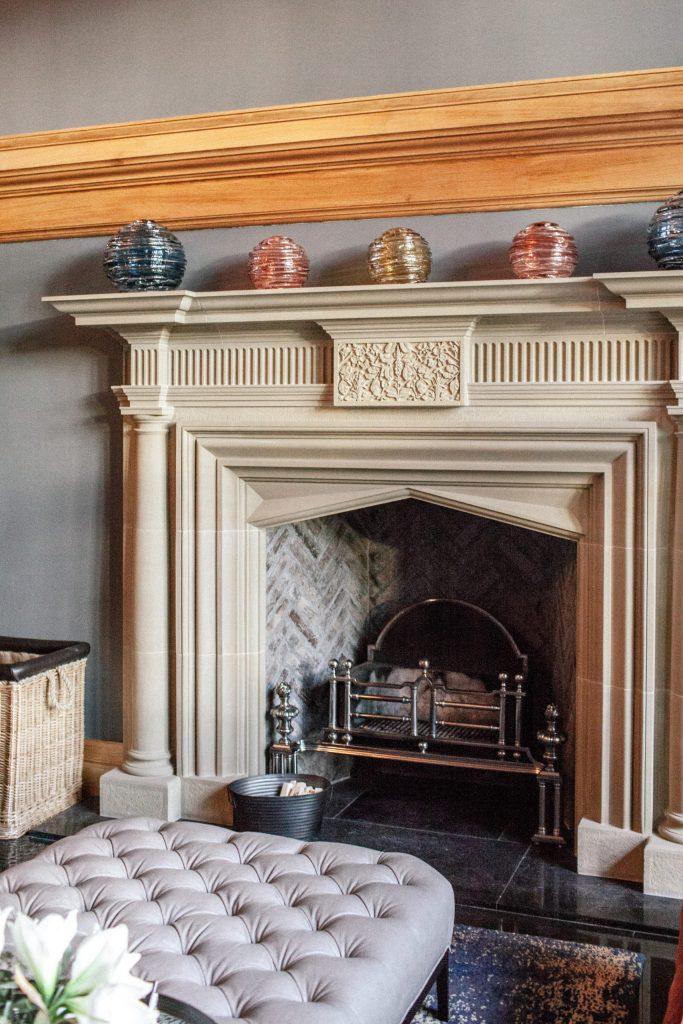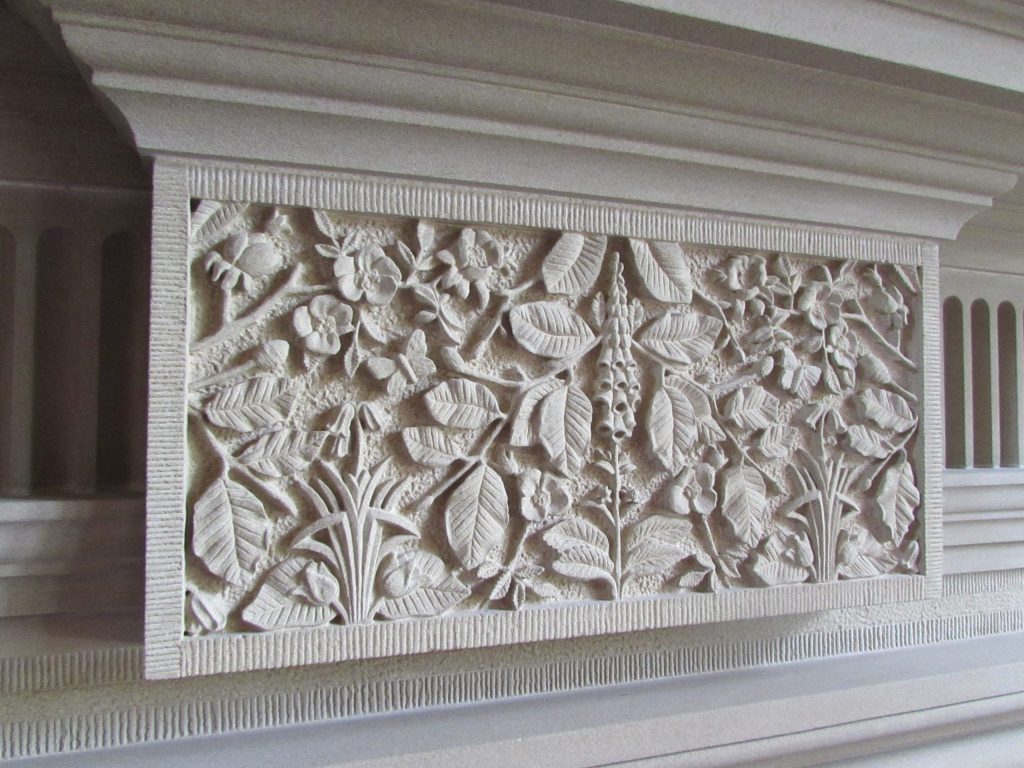 At the centre of the fireplace is a keystone, carved with an ornate floral decoration designed to reflect the natural surroundings and wildlife. The keystone is a subtle level of detail that requires an interested and curious viewer to observe, but is a treat for the eyes when found.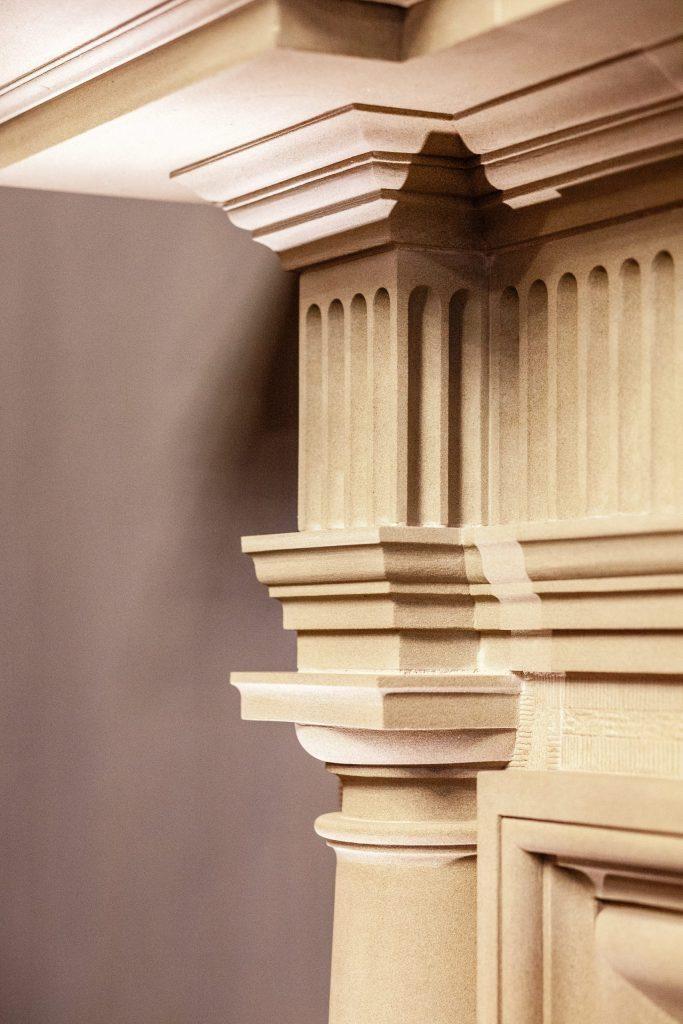 For bespoke designed items call or email Jonathan Lees Architects for an initial consultation.
01173 790079 
info@jonathanleesarchitects.co.uk