Stone Carved Cartouche
---
STONE CARVING, GARDEN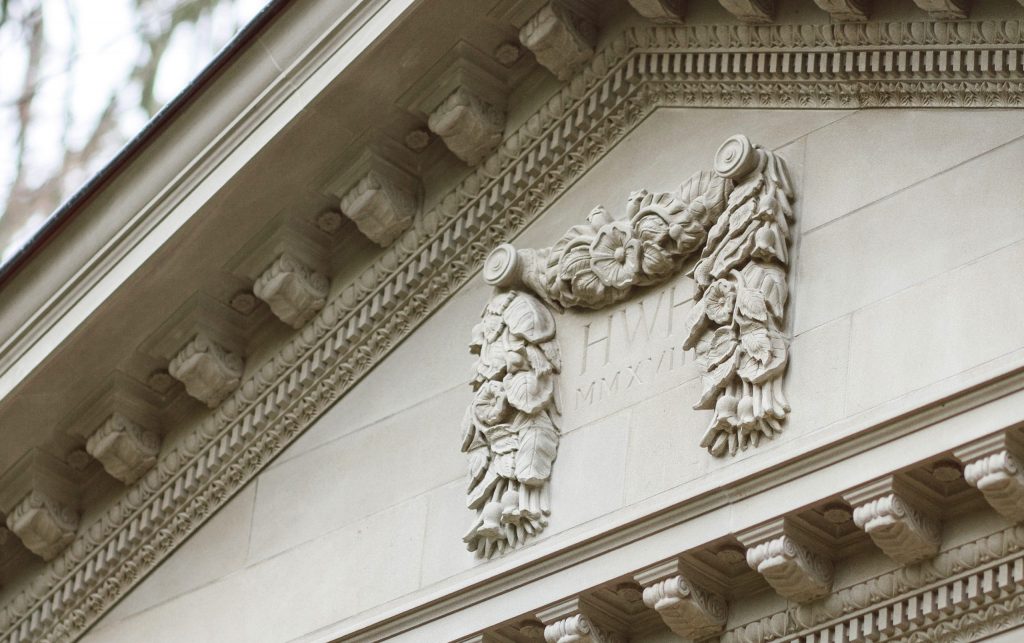 As the central stone feature to a highly ornate classical stone garden folly we let our creativity loose with this design. Combining a full array of beech leaves, bluebells and dog roses, the stone swag cascades over two roundels that 'hold' the curtain of foliage and frame the inscription to the building.
The young talented stone mason at A F Jones who carved this piece took our sketches to another level, enriching the details in 3D and carving the piece with precision and adding his own design flair. The depth, shadows and delicacy created in the final piece, which sits about 4m up, are akin to some of the carvings that master craftsmen have created in the past that we so admire. This is testament and proof of the emerging talent in the trade.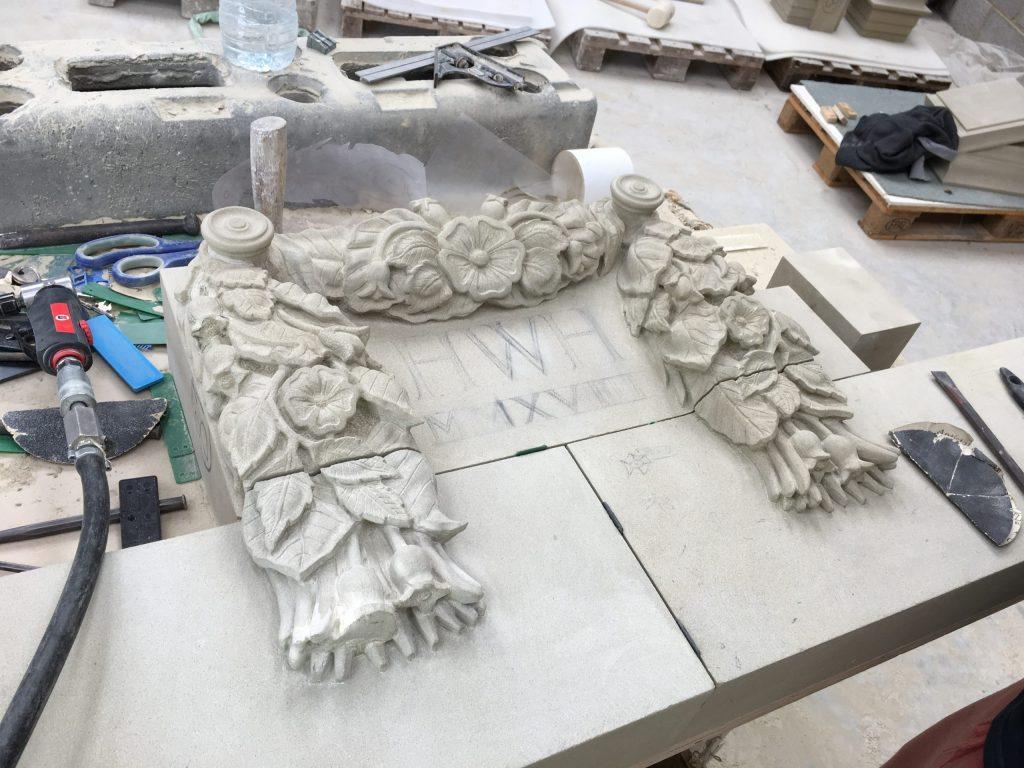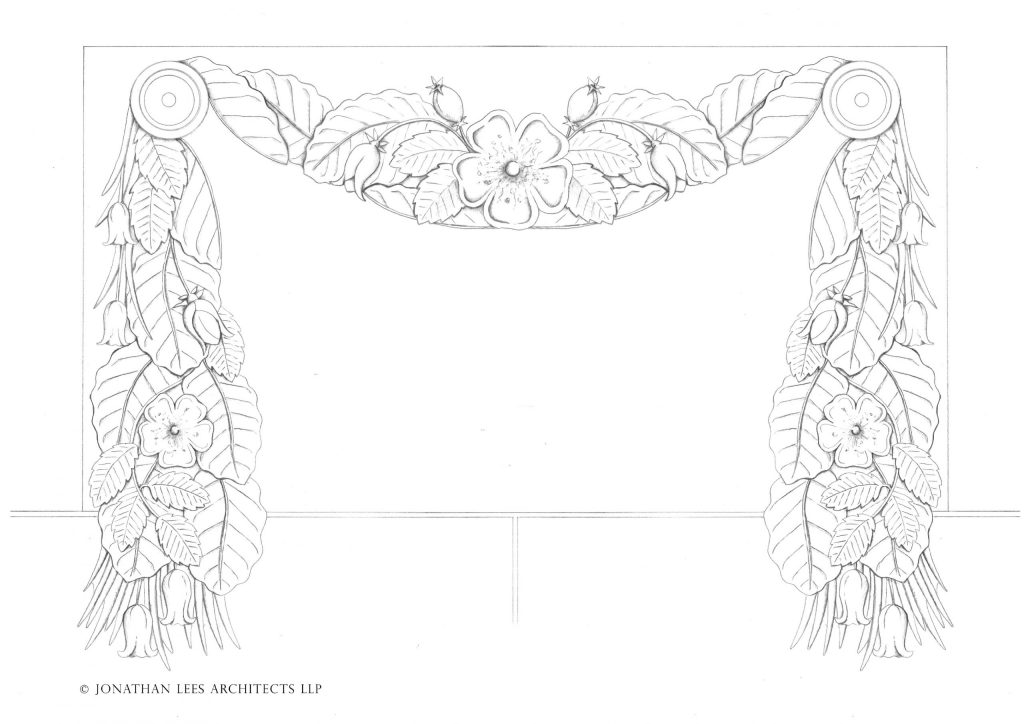 Each stone detail was carved by hand in the stone mason's yard taking weeks of concentration and skill.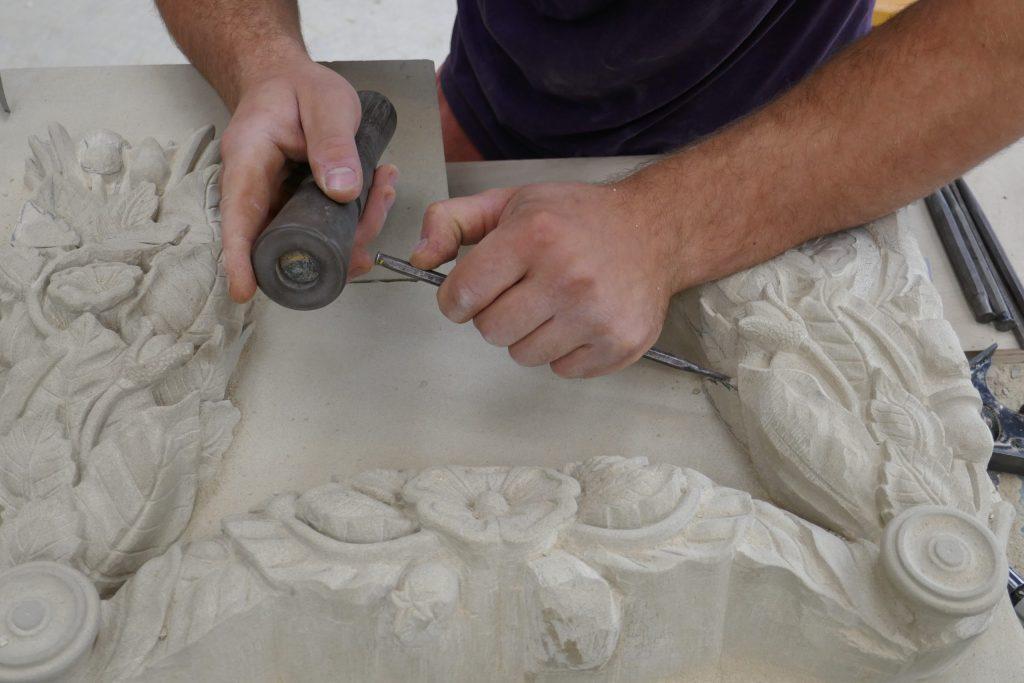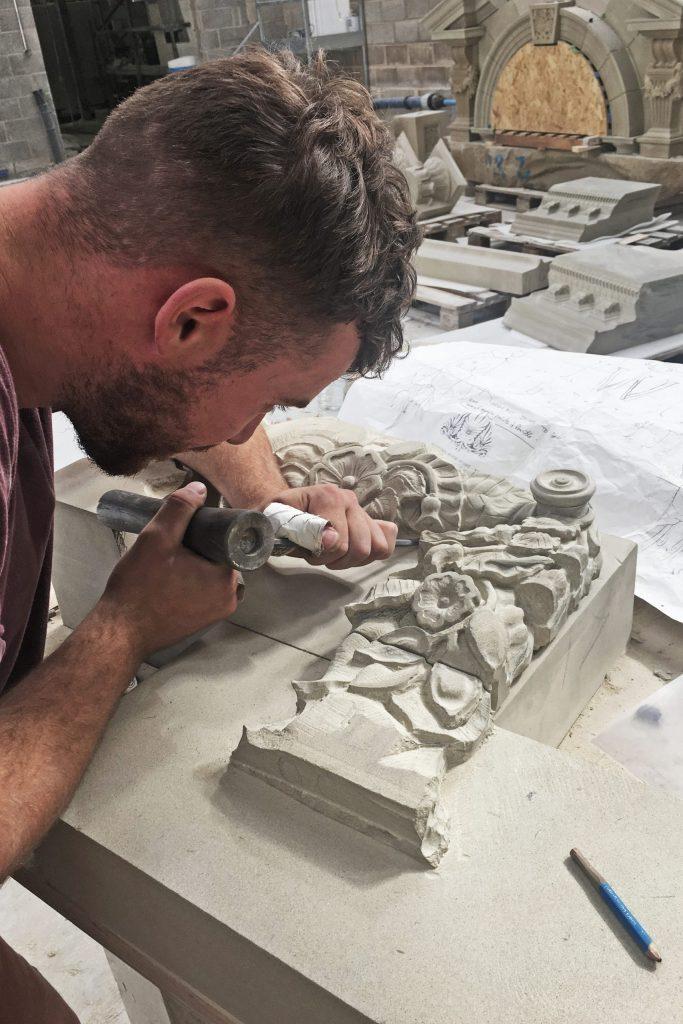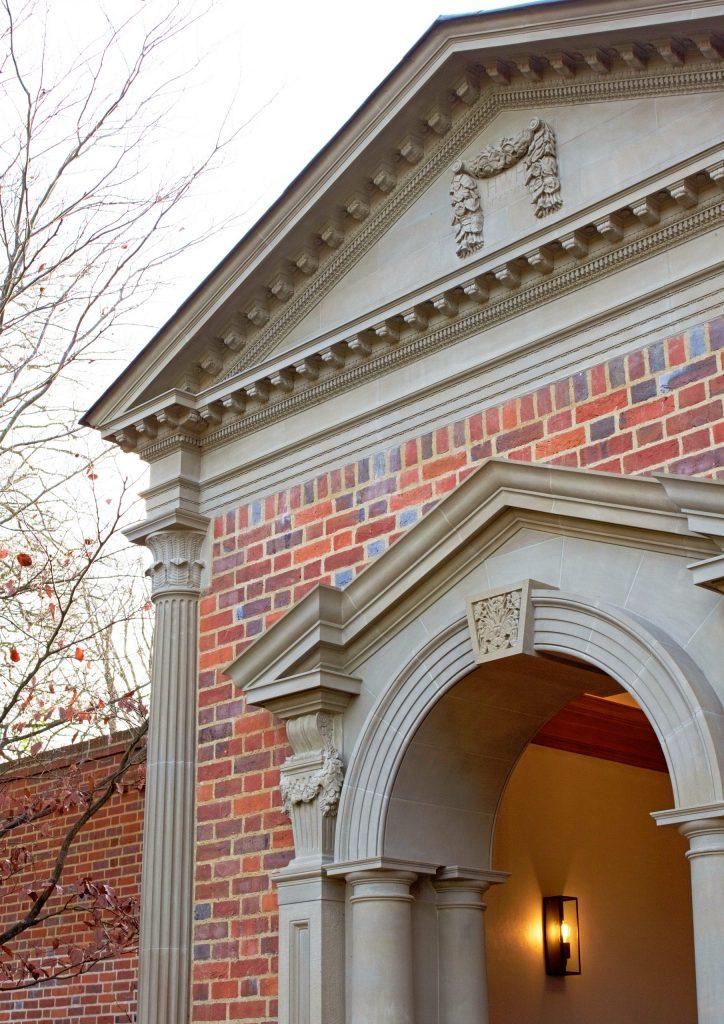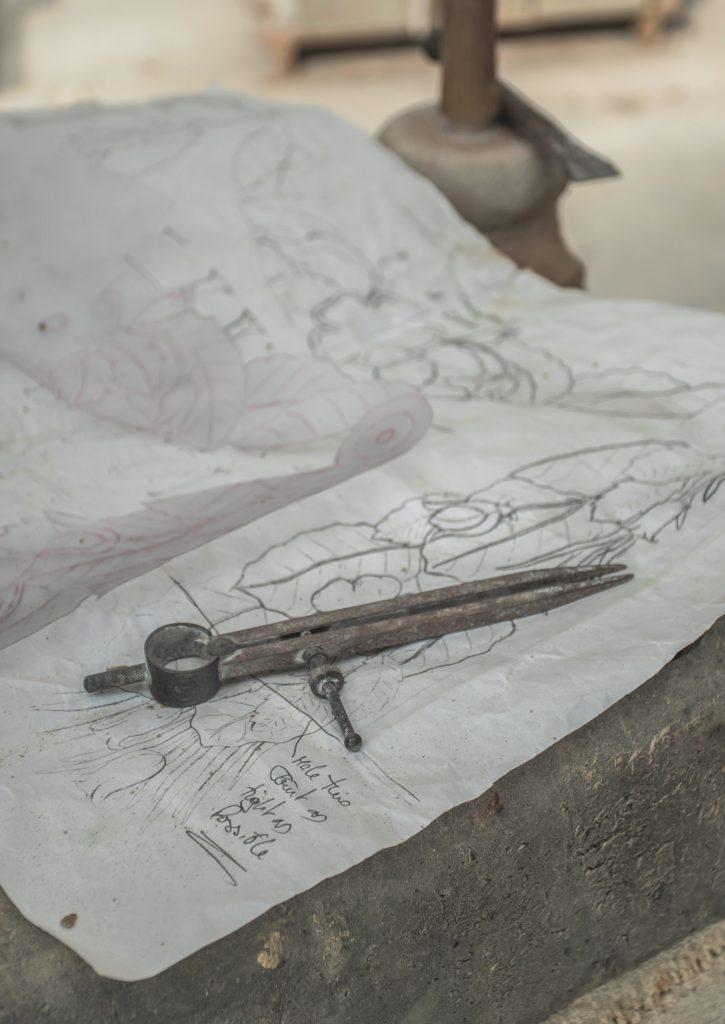 For bespoke designed items call or email Jonathan Lees Architects for an initial consultation.
01173 790079 
info@jonathanleesarchitects.co.uk